James Fisher is committed to delivering sustainable profitable growth and improved returns for all our stakeholders.
The development of our sustainability strategy has been guided by our purpose: to pioneer safe and trusted solutions to complex problems in harsh environments to create a sustainable future. The strategy will help create a sustainable future for James Fisher and is central to how we will create value for all of our stakeholders.
Our sustainability strategy's three key pillars
Underpinned by our purpose, the three pillars of our sustainability strategy reinforce each other and, together, support our business growth strategy.
Sustainability frameworks
James Fisher uses a number of recognised sustainability frameworks for reporting: 
To support our  target setting exercise and emissions reduction commitments in alignment with the 2015 Paris Agreement to limit global warming to well below 2°C (preferably to 1.5°C, compared to pre-industrial levels), we have chosen the SBTi criteria as the standard for James Fisher.
The GHG protocol is the guiding reference for our emissions footprint consolidation and validation exercise. This allows us to assess the emissions impact of our operations across the entire value chain and identify where to focus reduction activities. The standards have been used in the development of our scope 1, 2 and 3 identification, measurement, and reporting methodology. 
 
UK Streamlined Energy and Carbon Reporting (SECR):
We have calculated and reported our emissions footprint and energy consumption in accordance with the UK SECR regulation. 

Carbon Disclosure Project (CDP):
The CDP reporting structure promotes visibility and accountability in our management of risks and opportunities around climate change, water security and deforestation. We responded to the CDP disclosure in 2020 and 2021 and are committed to reporting in 2022 and onwards.  

Task Force on Climate-Related Financial Disclosure (TCFD): 
The framework provides a structured approach for effective climate-related disclosures to better inform our stakeholders on risks, opportunities, and business resilience to climate change. We are committed to reporting our climate-related risks based on the recommendations of the TCFD. 

UN Sustainable Development Goals (SDGs): 
Enables the mapping of our strategy execution impact to reflect our corporate social responsibility efforts. 
James Fisher has joined or is participating in the following campaigns and organisations:
James Fisher is proud to have signed up to the In Not Now, When? campaign. As part of our journey to deliver equality, diversity and inclusion for all employees, we are committing to clear and specific actions to drive positive change for employees from black and ethnic minority backgrounds.
These actions will include:
Diversifying our organisation - Creating an environment and culture which attracts top candidates to become employees
Measuring – Assessing our performance to hold us accountable
Starting the conversation – Openly discussing diversity and inclusion, building awareness around its benefits and the barriers faced and being transparent about progress
Council for Inclusive Capitalism (CIC):
The CIC is a is a CEO-led movement of businesses pursuing profit in ways that lead to a more inclusive and sustainable economy. James Fisher is pleased to announce that its CEO is a Steward member of the CIC, meaning James Fisher is dedicated to operating more inclusively and sustainably and making measurable commitments to the work of inclusive capitalism.
Find out more about the commitments James Fisher has made as part of the CIC.
INvolve works with businesses to drive positive and sustainable growth through inclusion.
James Fisher is committed to driving diversity and inclusion, and we're working with INvolve to utilise its expertise in delivering transformative programmes to help us understand best practice and drive change.
Carbon Disclosure Project (CDP):
CDP is a not-for-profit charity that runs the global disclosure system that measures organisations' environmental impacts.
James Fisher is committed to improving its reporting for the Carbon Disclosure Project as members. We responded to the CDP disclosure in 2020 and 2021 and are committed to reporting in 2022 and onwards.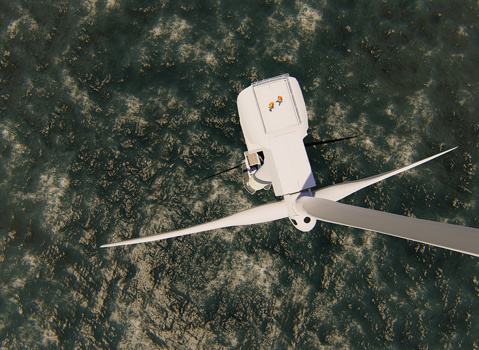 James Fisher's sustainability report 2021
Download our 2021 sustainability report to find out what sustainability means to us and how we'll deliver against our targets.