James Fisher's principal risks and uncertainties.
Managing risk and enabling growth
James Fisher is subject to macro risks such as changes in social, political, financial, regulatory and legislative changes. Our operating companies are also impacted by individual risks, often distinct to their operations or operating environment and location, in light of the diversity of the group in these areas.
Our group risk management process provides the framework for the risk management practices across all parts of the group. We use these practices to evaluate and accept those macro and business-level risks that we believe we have the capacity, know-how and experience to manage, or to understand and tolerate those risks that we cannot influence, in order to realise the group's potential opportunities for growth and development.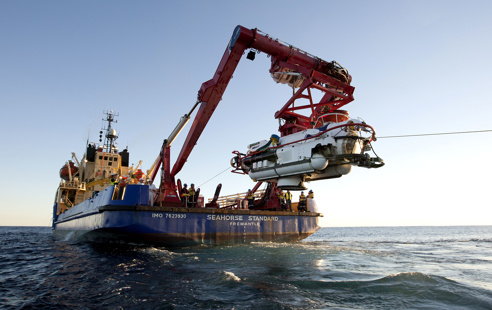 Explore our principal risks and uncertainties below
Nature:
Potential impact:
Mitigation:

The Group operates in industries which may be adversely impacted due to the change in energy mix. The Group is committed to minimising the impact of its operations on climate change

The Group may suffer operational impacts of extreme weather events, as well as potential changes in technologies, markets and regulation in response to climate change which could increase costs, challenge the viability of Group services or affect asset values. The Group is also conscious of the need to reduce its impact on the climate, including its emission of greenhouse gases

Continuing the Group's end markets and geographical diversity
Initiatives to reduce the Group's emissions and other impacts on the environment
Focus on oil and gas decommissioning, 
and renewables markets
Context:
Energy markets remain a key source of Group revenue, including both the oil and gas and renewables industries. With the strategic focus of the Group supporting the macro transition from oil and gas to renewables, with increased investment in oil and gas decommissioning and renewables markets, the Board continues to consider the impact of climate change on energy markets as one of the Group's principal risks, as well as one of the Group's key strategic opportunities. The 2021 strategic review has clarified the Group's commitment to renewables and decommissioning, although the Group's businesses which operate within them have been impacted by a combination of volatile oil prices and COVID. Oil and gas remains an important market for the Group and through 2021, the Offshore Oil division continues to be a consistent and important contributor to Group results, while other Group companies have seen material impacts in their support for oil and gas customers. The risk is mitigated by the continuing diversification of the Group into new markets which, aligned with focused strategic opportunities, targets the ongoing long-term sustainability of the Group. The Board believes that the global market for renewable energy will continue to grow, and therefore sees the energy markets as both a risk (long-term oil and gas, post decommissioning) and an opportunity (renewables).
Movement: Increase. The Group has built its strategic goals around sustainability, driven in part by the

 

impacts

 of climate change on the Group and the

 

markets it serves. External scrutiny continues to increase on all companies in relation to climate change, and the Company has ongoing work

 

in this area,

 

in particular in

 understanding the physical risks of climate change 

on

 the Group.
New and increasing. The impact of Covid-19 may accelerate the changing energy mix and individuals' travel and work patterns
Opportunity:
The Board believes that the global market for renewable energy will continue to grow, and therefore sees the energy markets as an opportunity
Nature:
Potential impact:
Mitigation:

The Group operates in markets where larger project based contracts may seek to pass risk down the supply chain

Through its growth and diversification into new markets and geographies, the Group may be exposed to increased contractual risks, which could result in financial impact caused by late payment, or cost overruns, increased claims and litigation, and/or exposure to non UK legal jurisdictional uncertainty

Internal contract management governance, including policy and training
Internal and external specialist legal support
Appropriate balance of risk and reward in contract
Targeting increased contract management skills

Insurance
Context:
The financial challenges of 2020/21 increased the pressure on the Group to secure profitable

 

contracts

 but we remained focused on managing 

our

 

contractual risk and ensuring that our risk continues to be appropriately balanced with reward. Customers continue to push more risk down the

 

supply chain and reduce the level of financial assurance they give to their contractors. 2021 has seen positive examples of good contractual risk

 

management in Subtech's Mozambique

 

project

 which was impacted significantly by COVID, and there has been an improvement in contractual

  

management skills across the Group, both through organic training and recruitment of specialists. The limits of authority relevant to each business

 

are designed to ensure that contracts are reviewed and approved at the appropriate

 

level, and

 are being reviewed during 2022.
Movement: Increase.

 

The Group is diversifying its operations to secure a more sustainable future for its energy businesses and that will bring its own challenges

 

whilst the Group adjusts to new customer expectations and industry developments.
Unchanged.                                                                                                                                                                                              
Opportunity:
As the Group pursues its strategy, contracts become a key mechanism for merging risk and also enhancing engagement with our customers and suppliers
Nature:
Potential impact:
Mitigation:
 

The Group may experience loss or harm related to technical infrastructure or the use of technology within the Group

Cyber-attacks could result in financial and reputational damage by way of significant interruption to business systems. Phishing could result in financial and reputational damage by way of theft or fraud

Further embedding of new Group-wide operating system with enhanced security, alongside infrastructure and software updates to existing systems

Regular review of IT security issues, including penetration testing
Enhanced cyber awareness training and regular briefings
Improved threat detection software and cyber

 

phishing testing introduced
Context:
The Group has continued to invest in cyber security and awareness during 2021, with improvements in cyber training and awareness, threat detection software and phishing testing. Despite the increased protections in place at the Group, the external threat continues to increase
Movement: 
Increase. The Group is reliant on its systems in order to operate effectively and has continued to invest to enhance cyber resilience. The external threat is continually adapting and increasing, notwithstanding the mitigating activities
Opportunity:
Upgraded IT systems increase security, but also flexibility, facilitating secure working while travelling or from home
Nature:
Potential impact:
Mitigation:

The Group is exposed to interest rate, foreign
exchange and credit risk. The Group's decentralised operating model  requires robust and effective financial controls.

 An increase in interest rates or change in exchange rates or credit restriction would have a financial impact on the Group. Poor financial controls may impact adversely on reporting accuracy or risk of fraud.

Formalised

 Group internal controls and accounting policy manuals

Documented levels of delegated authority for

 

all operating

 companies

Half-yearly self-certifications covering

 

theeffectiveness

 of financial controls signed by 

operating company Finance Directors
Third party whistleblowing hotline available to all

 

employees (from mid 2022)
Internal Audit reviews on a periodic basis for all

 operating companies

Non-syndicated banking relationships plus new

 

3-bank RCF club

RCFs with spread of maturity profiles

Centralised

 finance function management of Group cash and debt, and FX

Forward currency contracts

Interest rate swaps
Context:
The level of separately disclosed items may indicate a heightened risk of ineffective financial controls. The Group has sufficient banking and debt facilities in place, but a reduction in earnings during 2021 put significant pressure on achieving compliance with banking covenants at the end of December 2021. The Group continues to sell USD forward to cover about 50% of its exposure to reduce earnings volatility. Interest rates, foreign exchange and credit risks remain key risks and are reviewed at each Board meeting.
Movement: Increase,

 
due to separately disclosed items and current covenant compliance risk, albeit the Group remained in compliance with all banking covenants for 2021.
Nature
Potential impact 
Mitigation 

Group trading companies may experience an adverse operational incident or failure to maintain appropriate levels of health and safety.

The health and safety of our workforce and others could be impacted by our operations
The Group's reputation could potentially suffer if there was a major accident or health and safety issue
Claims and regulatory action may be taken against the Company or the affected business

First item on Plc and business board agendas
Policy and training
Group safety forum
Insurance 
Group Health and Safety Committee
Group-wide safety initiative
Context
During 2021, although there have been no fatalities, there continue to be incidents, including a number of high potential near misses, which point at the ongoing need for vigilance and increased focus on health and safety. Executive management continues to increase the level of awareness and focus on HSE, and the Group safety forum is successfully sharing best practice, improving root cause analysis and sharing incident learnings amongst the Group's HSEQ specialists. A new health and safety initiative called "Look, See, Act" is due to be launched imminently to communicate the level of required focus and the need to avoid complacency in this vital area.
Movement
No change. On balance the net risk has remained the same, and efforts to bring greater coordination, diligence and awareness in this area 
are ongoing
Opportunity
Operating in competitive markets there is an increased opportunity to provide differentiation to our customers by our strong commitment to health and safety, thereby building long-term trust
Nature:
Potential impact:
Mitigation:
 

The Group operates in overseas emerging markets and key growth economies with fluctuating legislative restrictions, embargoes, sanctions and exchange controls, often undertaken in association with local joint venture partners

Those operations may expose the Group to increased risk of governance and compliance issues. Any significant failure to comply with laws or regulations could lead to penalties and other financial liabilities, as well as reputational issues. Where there is a jurisdictional requirement for local investment or representation, the Group's ability to continue business in that jurisdiction could be adversely impacted from an ethical or legal perspective

Corporate governance framework, including limits of authority

Risk tracking of JVs, agents and other third party relationships, including use of bespoke web-based platform
Policies and training
Corporate structuring of relationships, using external local legal advice
Internal audit operating overseas using co-sourced PwC resources to leverage advantages of working in local language and consistent with local law/regulation
Context:
Operating in challenging conditions in developing markets remains a key part of our strategy. This continues to be challenging due to worldwide Government-imposed travel restrictions in response to COVID, complicating control and communications in relation to our operations in developing markets. The suspension of Subtech Offshore's projects in Mozambique illustrated how quickly and materially instability in emerging markets can impact on our operations, and puts increased pressure on contractual risk (see below). The improvements in mitigating controls, along with an ongoing increase in Group awareness in this area, result in the net risk being unchanged.
Movement:
No change. Commercial and financial controls, project management and risk management, along with increasing Group awareness in this area continue to mitigate the risk.
Opportunity:
The Group's ability to operate in emerging markets for global customers offers an increased opportunity to be differentiated from our competitors
Nature:
Potential impact:
Mitigation:

The Group is a global business and continues to be impacted by the Covid-19 pandemic. The Group may face a risk of future pandemics, and in particular an enhanced international government response to future potential virus spread which may lead to quicker triggering of restrictions on work and travel in the places where the Group needs to provide its services

The current impact on the Group's operations created by the Covid-19 pandemic may continue. A future pandemic, or governmental response to a potential virus spread may impact the Group's ability to provide services to its customers

Tracking and following Government restrictions and recommendations
Making office locations safe for work
Home working where possible, supported by improved IT services enabling better communication
Covid-19 working group providing advice and support to employees
Enhanced employee assistance programme
Context: 
While pandemics have previously been considered a risk for the Group, this is the first time the risk has increased and is now considered one of the Group's principal risks. In light of the Covid-19 pandemic, and the restrictions imposed by governments in locations where the Group needs to provide its services, there is an on-going risk posed by Covid -19. Future pandemics may be less problematic, but governments are likely to have a quicker and more conservative approach to tackling possible future pandemics, meaning restrictions may be imposed deeper and quicker
Opportunity:
We aim to assist our customers and suppliers to manage through a global pandemic and innovatively developed products and services in 2020 in relation to safety and testing
Nature:
Potential impact:
Mitigation:
 

Group businesses may fail to meet customer expectations or contractual requirements on project delivery

This could cause significant adverse financial and reputational consequences, and/or increased cost and management time resulting from management of disputes and litigation

Increasing the specialist project management skillset across the Group through training and recruitment
Implementation of project management best practices
Focus on post-signature contract management

Salary benchmarking and role banding exercise

 
Context: The profile of the work undertaken by the businesses continues to shift more towards project work. Established mitigating processes include

 

targeting increased project delivery skillsets through external hire and training, ongoing development of project management best practice,

 

and building post-signature contract management into the project management skillset. We remain focused on improving outcomes across a

 

fragmented group where

 

resource

 and skills in certain areas are less mature.
Movement: Increase.

 

2021 has seen increased challenges in the recruitment and retention of skilled personnel in a fluid recruitment market where these skills

 

are highly prized and under-resourced.
Opportunity:
Our customers require suppliers which can manage large projects in demanding environments. the Group is in a key position to support them, grow our customer engagement, and win new work
Nature:
Potential impact:
Mitigation:
 

The Group may fail to attract, retain and develop personnel of the requisite calibre and to plan for succession in key leadership positions

This may result in the Group not being able to maintain its existing strong and experienced management teams in its operational businesses, and/or a risk to the Group's delivery of its strategic objectives, which depends on recruiting and retaining the right people in all areas of our business to maintain competitive
advantage

Implementation of employee strategy

Graduate recruitment
Talent identification and management
Management development programmes
Appraisal process
Training plans
Remuneration incentives
Succession planning

Salary benchmarking and role banding exercise
Context:
The ongoing COVID pandemic, and the resulting restrictions imposed by governments in locations where the Group needs to provide its services, are continuing to impact the Group's operations. This is seen through customers delaying anticipated work, and projects taking longer to complete, with increased cost. Governments are likely to have a quicker and more conservative approach to tackling possible future pandemics and variants, meaning restrictions may be deeper and quicker. However it is anticipated that, due to the material economic impact of the first lockdowns, governments will be keen to avoid lockdowns where possible.
Movement:
Decrease. It was not anticipated at the start of the COVID pandemic that its impacts would still be felt at the end of 2021. While restrictions continue to impact on the Group, our businesses have found effective ways to continue to provide products and services to our customers, albeit  with some delays and increased costs. As restrictions lift, the impacts are decreasing.' Opportunity needs changing to 'Through finding creative ways to continue to deliver for our customers through the pandemic, we are able to build further customer loyalty and differentiate ourselves through our energy and resilience.
Opportunity:
Improvements in recruitment and retention will strengthen our teams worldwide, as well as the ability to compete in our chosen markets      
Identifying emerging risks
Our risk management programme includes a review of emerging risks.
We define emerging risks as those which take the form of a systemic issue or business practice that has either not previously been identified, has been identified but has remained dormant, or has yet to rise to an area of significant concern. The Risk Committee is working to develop a more detailed understanding and better management of this specific area of risk management, with support from PwC, following their review of James Fisher's risk management.

The impacts of the COVID pandemic since 2020 have created a heightened awareness of new and emerging risks that could impact the group, its customers and suppliers – this has come through in the trading company reporting in relation to the pandemic, although no specific individual "new" issues or business practices have been identified; for example, post-pandemic ways of working and longerterm skill requirements may emerge as workforce planning risks, closely associated with risk in relation to the recruitment and retention of key people. Furthermore, ongoing scenario planning work in line with Task Force on Climate-related Financial Disclosures (TCFD) guidelines isfocusing in on the identification and assessment of potential short to longerterm emerging physical risks linked with climate change, which are already captured in part in the group's principal risks relating to energy markets, although this will develop in further directions once the analysis is complete.

The ongoing development with respect to an energy mix in transition continue to be at the forefront of the company's risk management and strategic planning, as renewable sources produce more energy, and environmental concerns lead to an increased focus on the decommissioning of oil and gas assets. Although the company recognises that oil and gas will remain part of the energy mix for some time, we aim to provide services for the benefit of the production, delivery and decommissioning industries in a safe and sustainable way, whilst we support the energy transition to low carbon sources.
James Fisher's governance
Pelican newsletter issues
The Pelican publication provides a regular update of the news and views from across the organisation, delving into the stories for further insight from the companies and teams themselves, to give you the inside scoop on our projects and activities.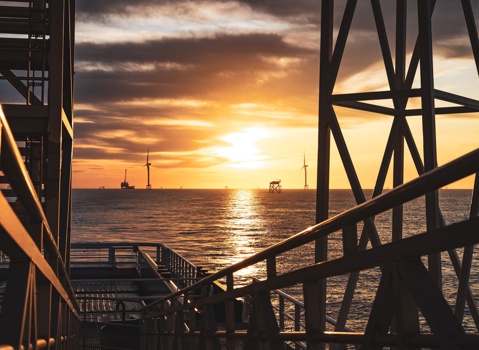 Sign up for investor email alerts
Sign up to regulatory news services (RNS) alerts from James Fisher and Sons plc (LSE: FSJ).