For individual specifications, please click on a vessel name below.
James Fisher Everards' vessels are often first choice for customers looking for reliability and cost-effective means of supply, not just for shipping across the European coastline but also for more remote islands and communities.
Find more information about the fleet below.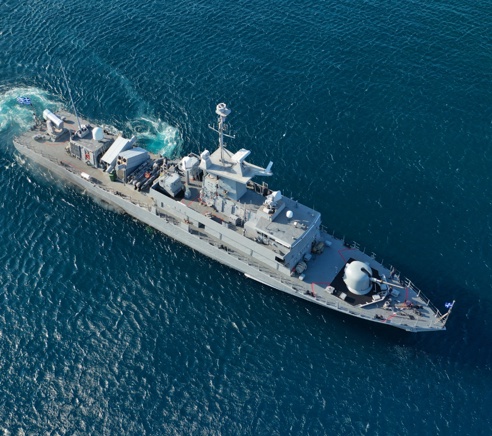 Fleet list
| | |
| --- | --- |
| Technical details  | Dimensions  |
| Built  | 2005  |
| IMO class | Oil tanker |
| DWT  | 35,191 |
| Draft  | 11.9  |
| LOA  | 171.1  |
| Beam  | 27.4 |
| Cubic @ 98%  | 37,867 |
| | |
| --- | --- |
| Technical details  | Dimensions  |
| Built  | 2005  |
| IMO class | IMO II |
| DWT  | 12,984  |
| Draft  | 8.7  |
| LOA  | 127.2  |
| Beam  | 20.4  |
| Cubic @ 98%  | 13,699 |
| | |
| --- | --- |
| Technical details  | Dimensions  |
| Built  | 2004  |
| IMO class | IMO II |
| DWT  | 12,921  |
| Draft  | 8.7  |
| LOA  | 127.2  |
| Beam  | 20.4  |
| Cubic @ 98%  | 13,699 |
| | |
| --- | --- |
| Technical details  | Dimensions  |
| Built  | 2008 |
| IMO class | Oil tanker |
| DWT  | 9,596 |
| Draft  | 7.0 |
| LOA  | 116.7 |
| Beam  | 19.1 |
| Cubic @ 98%  | 10,862 |
| | |
| --- | --- |
| Technical details  | Dimensions  |
| Built  | 2013  |
| IMO class | Oil tankers |
| DWT  | 7,062 |
| Draft  | 6.3  |
| LOA  | 104.5  |
| Beam  | 17.2  |
| Cubic @ 98%  | 8,164 |
| | |
| --- | --- |
| Technical details  | Dimensions  |
| Built  | 2013  |
| IMO class | Oil tanker |
| DWT  | 7,067 |
| Draft  | 6.3  |
| LOA  | 104.5 |
| Beam  | 17.2  |
| Cubic @ 98%  | 8,164 |
| | |
| --- | --- |
| Technical details  | Dimensions  |
| Built  | 2022 |
| IMO class | IMO II |
| DWT  | 6,106 |
| Draft  | 6.7 |
| LOA  | 93.0 |
| Beam  | 17.0 |
| Cubic @ 98%  | 6,452 |
| | |
| --- | --- |
| Technical details  | Dimensions  |
| Built  | 2023 |
| IMO class | IMO II |
| DWT  | 6,106 |
| Draft  | 6.7 |
| LOA  | 93.0 |
| Beam  | 17.0 |
| Cubic @ 98%  | 6,452 |
| | |
| --- | --- |
| Technical details  | Dimensions  |
| Built  | 2008  |
| IMO class | IMO II |
| DWT  | 6,090  |
| Draft  | 6.4  |
| LOA  | 107.0  |
| Beam  | 16.0  |
| Cubic @ 98%  | 6,358 |
| | |
| --- | --- |
| Technical details  | Dimensions  |
| Built  | 2006  |
| IMO class | Oil tanker |
| DWT  | 5,421  |
| Draft  | 6.3  |
| LOA  | 85.3  |
| Beam  | 17.2  |
| Cubic @ 98%  | 5,734 |
| | |
| --- | --- |
| Technical details  | Dimensions  |
| Built  | 2005  |
| IMO class | Oil tanker |
| DWT  | 5,421 |
| Draft  | 6.3  |
| LOA  | 85.3  |
| Beam  | 17.2  |
| Cubic @ 98%  | 5,728  |
| | |
| --- | --- |
| Technical details  | Dimensions  |
| Built  | 1998  |
| IMO class | Oil tanker |
| DWT  | 4,765  |
| Draft  | 6.0  |
| LOA  | 91.4  |
| Beam  | 15.5  |
| Cubic @ 98%  | 4,987 |
| | |
| --- | --- |
| Technical details  | Dimensions  |
| Built  | 2006  |
| IMO class | IMO II |
| DWT  | 4,653  |
| Draft  | 6.1  |
| LOA  | 99.8  |
| Beam  | 15.0  |
| Cubic @ 98%  | 4,827 |
| | |
| --- | --- |
| Technical details  | Dimensions  |
| Built  | 2007  |
| IMO class | IMO II |
| DWT  | 4,430 |
| Draft  | 5.9  |
| LOA  | 95.1  |
| Beam  | 17.1  |
| Cubic @ 98%  | 4,487 |
| | |
| --- | --- |
| Technical details  | Dimensions  |
| Built  | 2007 |
| IMO class | IMO II |
| DWT  | 4,415 |
| Draft  | 5.9 |
| LOA  | 95.1 |
| Beam  | 17.1 |
| Cubic @ 98%  | 4,487 |
| | |
| --- | --- |
| Technical details  | Dimensions  |
| Built  | 2006  |
| IMO class | IMO II |
| DWT  | 4,426  |
| Draft  | 5.9  |
| LOA  | 95.1  |
| Beam  | 17.1  |
| Cubic @ 98%  | 4,487 |
| | |
| --- | --- |
| Technical details  | Dimensions  |
| Built  | 2008  |
| IMO class | Oil tanker |
| DWT  | 3,532  |
| Draft  | 5.5  |
| LOA  | 79.9  |
| Beam  | 16.0  |
| Cubic @ 98%  | 4,159 |
| | |
| --- | --- |
| Technical details  | Dimensions  |
| Built  | 2007  |
| IMO class | Oil tanker |
| DWT  | 3,515  |
| Draft  | 5.5  |
| LOA  | 79.9  |
| Beam  | 16.0  |
| Cubic @ 98%  | 4,159 |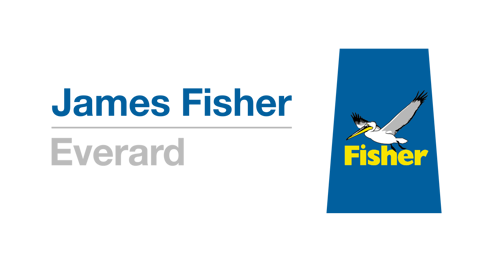 ---
Third Floor
68 Cornhill,
London,
EC3V 3QX,
UK
---
---