James Fisher has a long history, from its origins in the nineteenth century Barrow hematite trade to its position today as a global provider of trusted engineering solutions.
Originally founded in 1847 in Barrow-in-Furness, the company was started by James Fisher who created a fleet of ships to transport iron-rich haematite from the Cumbrian hills to support the Industrial Revolution.
Over the decades, the firm transformed from a traditional shipping company into a leading provider of marine and specialist technical services worldwide.  
We're proud of our unique heritage, and it's part of what makes our company special.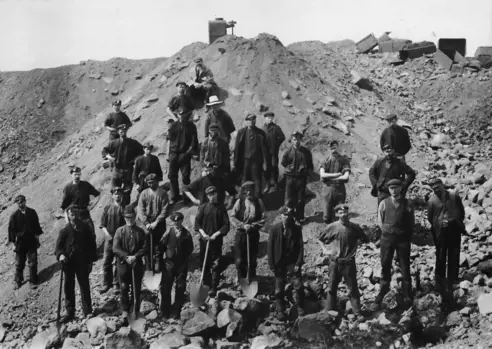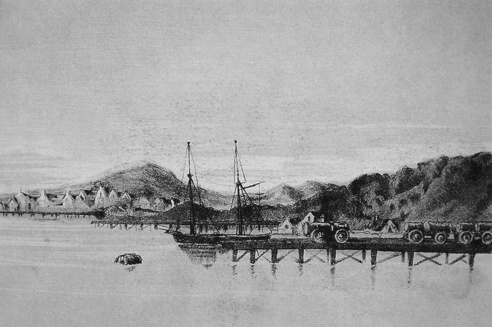 1847 - Founding year
James Fisher and Sons is founded.
A family-run shipping business, based in Barrow-in-Furness, is formed to transport iron ore and coal around the coast of Britain.
1840s - Pioneering spirit
James Fisher anticipated demand of iron ore ahead of the expansion of the railways.
By capitalising on Barrow-in-Furness's rich mineral deposits, he demonstrated the pioneering spirit which was to become synonymous with the company.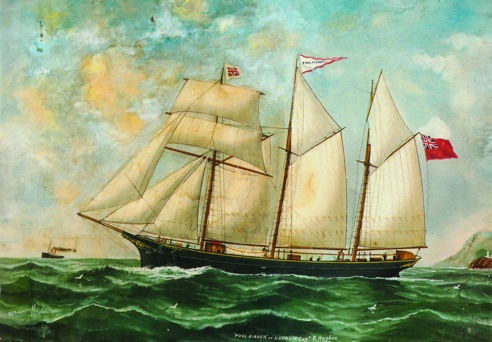 1883 - Fleet modernisation
Despite adverse trading conditions, the vision existed to transform the fleet.
After transitioning from wooden to steel-hulled sailing ships, the company took delivery in 1883 of the first in a series of steamers.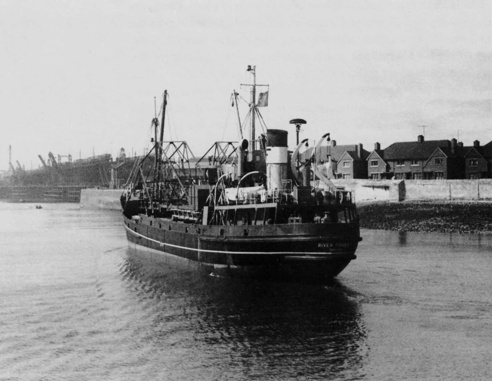 1952 - Public company
James Fisher and Sons was listed on the London Stock Exchange.
We became a public company listed on the stock exchange on 17 October 1952, with six million five-shilling ordinary shares quoted. With no immediate family, Sir John Fisher aimed to secure the future of the business.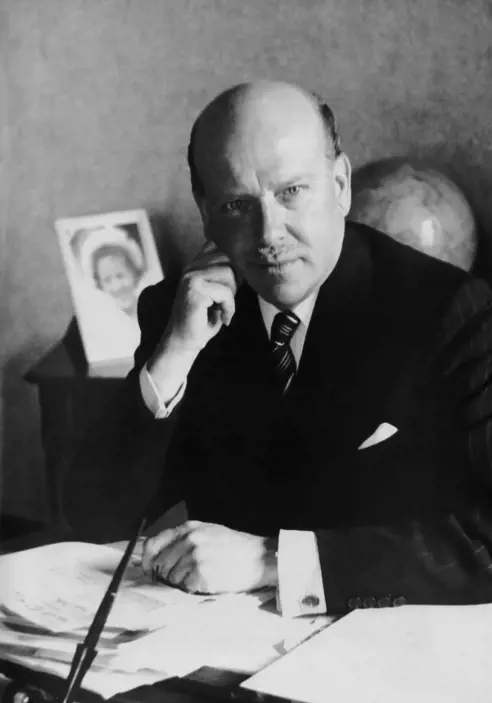 1965 - Innovating for nuclear
James Fisher's long history supporting the nuclear industry began with the shipping of irradiated nuclear fuel.
The conversion of Stream Fisher for the carriage of irradiated nuclear fuel in 1965 fulfilled the unique requirements of the nuclear industry and demonstrated the company's ability to solve complex problems.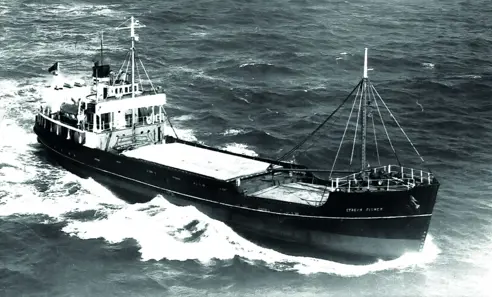 1996 - Expansion
Expanding James Fisher's tankship fleet.
Following the Coe Metcalf Shipping acquisition a decade earlier, the company further expands with the addition of P&O Tankships becoming the major operator of product tankers in North-West Europe.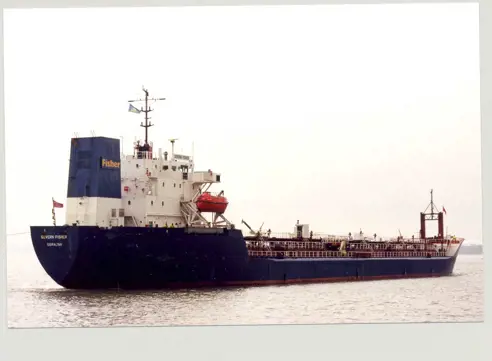 2005 - Strategic transformation
James Fisher began its transformation from shipping company into a wider marine services offering.
The acquisition of Fendercare Marine in 2005 initiated a period of strategic, targeted growth and further advanced the company's transition from traditional shipping to marine services.
2012 - Landmark achievements
James Fisher and Sons plc celebrated its 165th anniversary with double-digit growth rates and record-breaking profits.
The company further expanded its wider marine services offering with additional strategic aquisitions, creating significant growth.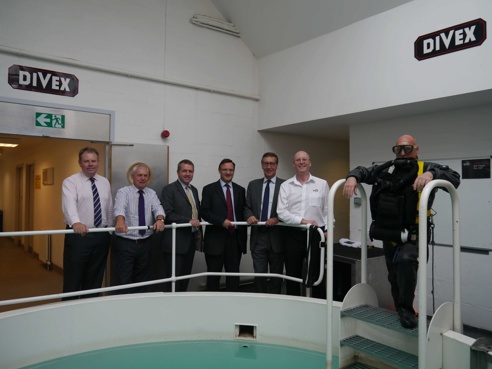 2015 - Advancements in renewables
James Fisher expanded into the offshore renewables sector.
The award of a major support contract for the construction of Galloper windfarm in 2015 represented a significant turning point in the company's advancement within the renewables market.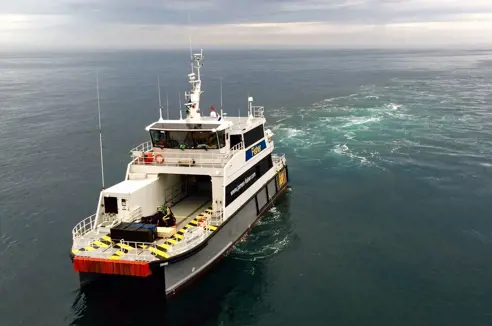 2019 - Expanded offerings
James Fisher continued to expand its capabilities in support of its customers.
2019 saw in a series of acquisitions including Martek Marine, SM Continental and Ortega Submersibles, further enhancing the company's niche capabilities.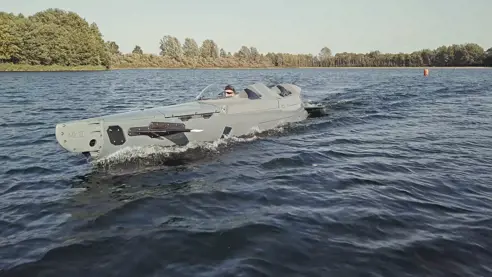 2021 - Resetting
The company announced its strategy for delivering sustainable, profitable growth and improved returns for all stakeholders.
Resetting the business by addressing strategic and operational challenges, and concentrating our portfolio on markets where we have a highly differentiated value proposition, means we are able to achieve continued, sustainable, profitable growth.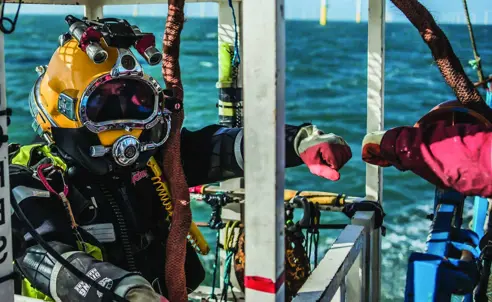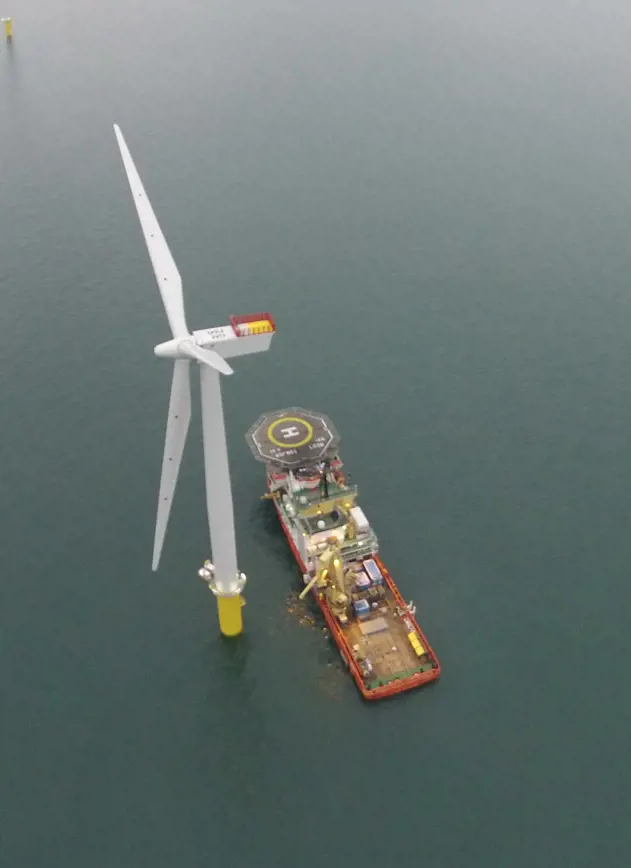 James Fisher and Sons plc today
Over the course of its 175 year history, James Fisher has developed from a shipping organisation into the global supplier of trusted engineering services it is today.
Our unrivalled ability to develop innovative solutions that meet the constantly developing needs of our customers operating in challenging environments is key to our continued success and longevity - continually building on the pioneering spirit demonstrated by our founder.
Today, James Fisher and Sons plc is only one of a few remaining independent British marine companies of world stature.
James Fisher – the founder of James Fisher and Sons plc (1822-1873)
James Fisher established the company in 1847.
From a farming and mining background, James Fisher formed the business in Barrow-in-Furness as a ship-owning organisation transporting Haematite from the Cumbrian Hills.
James Fisher ran the company from 1847 to 1870.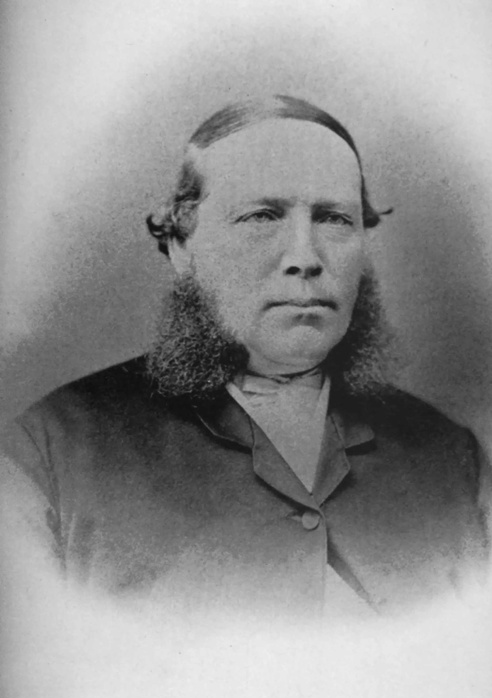 Joseph Fisher – first son of James (1844-1900)
Joseph Fisher took over the business in 1870 from his father due to ill health.
Joseph moved the firm's offices to Fisher's buildings in Barrow's Strand - where they remained until the 1960s.
Joseph lived an extravagant lifestyle and nearly ruined business through incompetence and excess. His brother John demanded he sold everything to him and forfeit any further interest in the business, in return John settled Joseph's debts and paid him a yearly wage.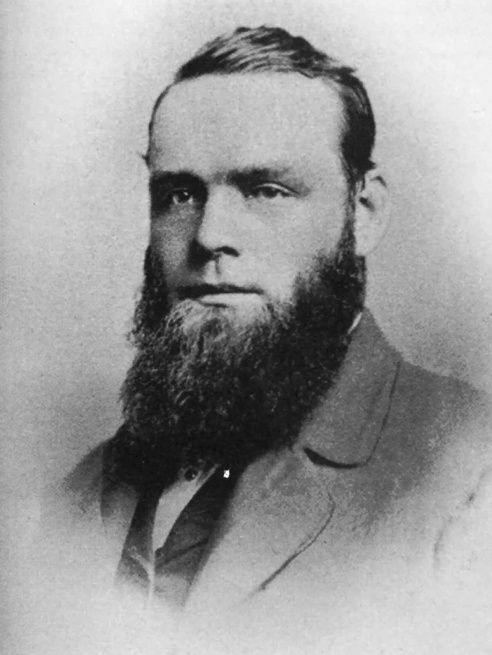 John Fisher – second son of James (1850-1900)
John Fisher took over the family business in 1878 during a difficult trading period and transformed the company into a financially secure organisation.
He invested, from his own significant wealth, in a modern fleet of vessels and began the company's tradition of vessel names associated with water.
From 1894 to 1897, John became the first native of Barrow to serve as Mayor. He unfortunately suffered with ill health and died in 1900.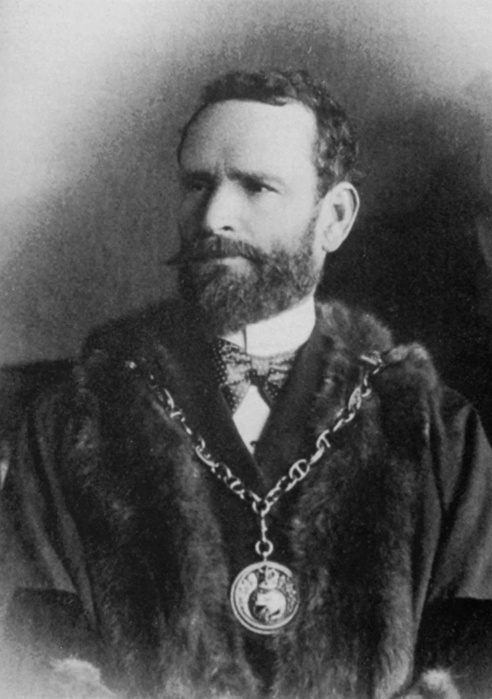 James Fisher – third son of James (1854-1915)
Management of the business was taken over by James Fisher (junior) in 1900.
During James' time at the helm, the company owned six cargo steamers and 13 sailing ships, including the steamer Bay Fisher. James also served as Mayor of Barrow from 1903 to 1904.
James had a love for motor racing and outdoor pursuits. He owned Barrow's first registered motor vehicle - EO1 - which is still held by the company today.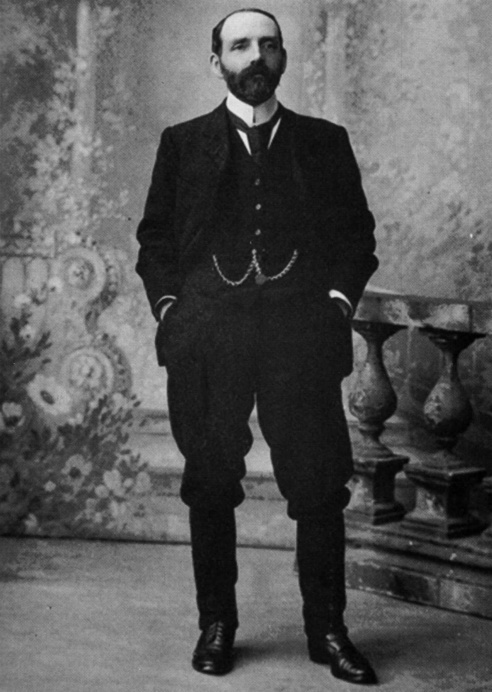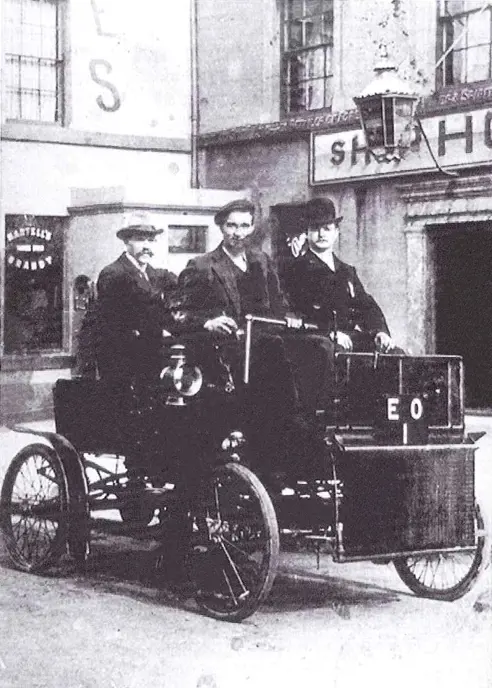 Sir John Fisher – grandson of James Fisher, son of James junior (1892-1983)
Sir John became the sole proprietor of James Fisher and Sons plc in 1915.
John Fisher originally studied as a mining engineer, but as a member of the Territorial Army (TA), was recruited for the First World War. He saw action in Ypres and Somme, but was released in 1915 to take over the business due to the death of his father - James (junior).
During the Second World War, John became Director of Coastal and Short Sea Division at the Ministry of War Transport, taking him away from the day-to-day running of the organisation. During this time, he was instrumental in managing the UK's fishing and merchant fleet as a crucial and underestimated part in UK's war effort, including being part of the evacuation of Allied soldiers at Dunkirk in 1940 known as the 'Little Ships of Dunkirk'. He was knighted in 1942 in recognition for his services.
Sir John was instrumental in the turn-around of the business' fortune. He directed the company away from traditional general cargo into more specialist and profitable niche markets.
This new era of growth transformed the business and set the foundation for what the company has become today. James Fisher and Sons plc was floated on the London Stock Exchange in 1952 to secure its future.
Sir John married Austrian opera singer, Maria Elsner, who became Lady Maria Fisher. They were inseparable and heavily involved in the local Barrow community, going on to establish the Sir John Fisher Foundation in 1980 to continue their legacy.
At 84, Sir John stepped down from his role as company chairman in 1976, and fully retired from the board in 1979 - when he was made an honorary freeman of Barrow. Sir John continued to play an advisory role to the company until his death in 1983.
Although this was the end of the Fisher family line's involvement with the company, their legacy continues through the Foundation and the company's strong resilient and entrepreneurial culture lives on.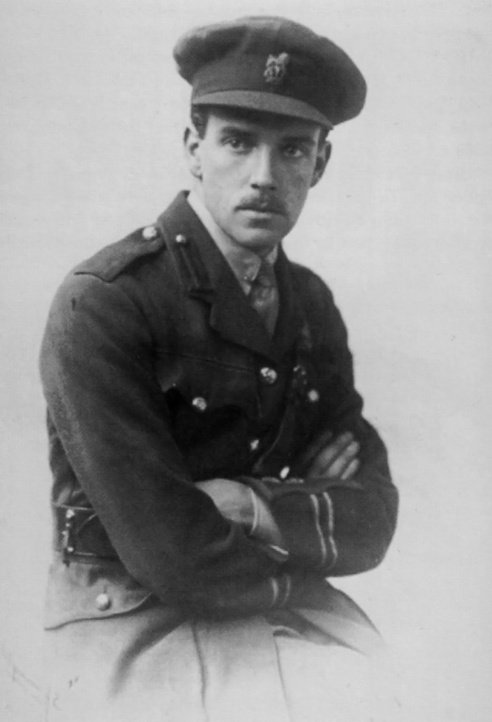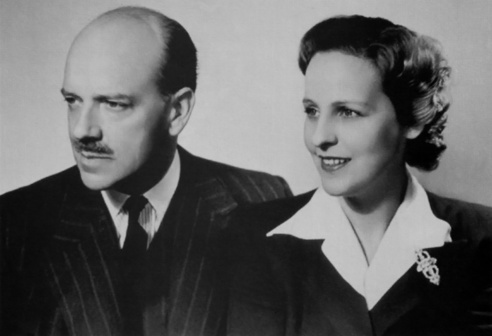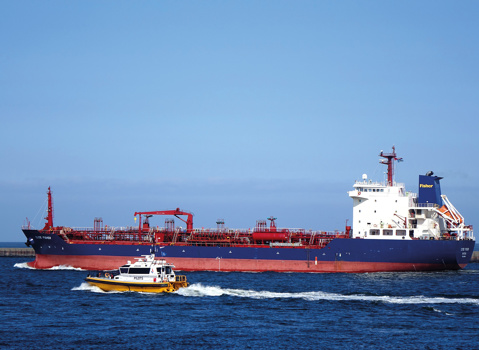 Buy the James Fisher book
To find out more about James Fisher's rich heritage, you can buy the book, "Around the coast and across the seas: The story of James Fisher and Sons", from Amazon.