Why resource efficiency is important
At James Fisher, we want to ensure that our resources are utilised in a sustainable manner, that we protect the life systems that support the planet's natural resources, and that our workforce is environmentally aware in carrying out their day-to-day tasks.
Our focus is to do more with the resources already in place, with the long-term view of doing more with less resource than is required today. This will be achieved through the application of Lean methodology and other operational excellence principles.
At its core, Lean methodology organises people, materials, water, energy and associated activities in a way that delivers increased value to all stakeholders while eliminating waste. By building Lean methodology into our structure and core systems, employees and extended teams have the tools and techniques at their disposal to drive efficiencies and ensure we can accurately measure and then reduce / remove wasteful activities that consume time, cost, and valuable resources, but add little value to our stakeholders.
RESOURCE EFFICIENCY
KPI
BASELINE(2021)
TARGET
TARGET DATE
KPI under consideration
During 2022, we will evaluate the right KPI that reflects our ambition, with the aim to report a baseline in 2023.
Progress in 2021
During 2021, we focused our efforts on two key areas:
Deployment of Lean methodology
Asset optimisation
Deployment of Lean methodology
In 2021, we actively sought and recruited a Head of Lean, with the mandate to build a "Lighthouse" within the group, showcasing the benefits a Lean approach will bring to business operations and delivery. This journey has commenced with RMSpumptools and the ambition is to deploy and scale Lean principles across the group based on the success and learnings of its rollout.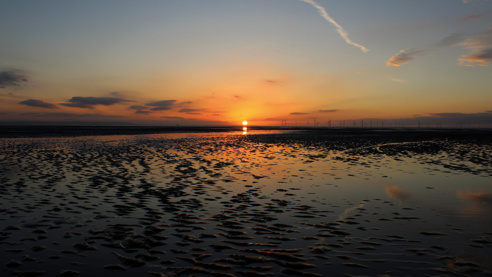 Asset optimisation
Due to our business model, some of the portfolio businesses within the marine support financial reporting division are asset intensive. We continued to improve utilisation of these assets through the innovative management strategies outlined below
1. Centralised asset management
Previously, assets such as vessels and portable equipment, e.g. remotely operated vehicles (ROVs), were managed regionally across different James Fisher entities. We now monitor and track our asset base from a global perspective to determine where they can be more effectively utilised. This has resulted in the transfer of ROVs across regions e.g., from the UK to Brazil to build capability based on customer demand.
2. Move to asset-light model
In 2019, we acquired two dive support vessels (DSVs), the Paladin and the Swordfish. Due to challenging market conditions, we have adapted our asset management approach, returning to an asset-light strategy and;
sold the Paladin
secured long-term frame agreement contracts for the Swordfish
established partnerships with vessel owners / operators facilitating access to multiple vessels in exchange for market access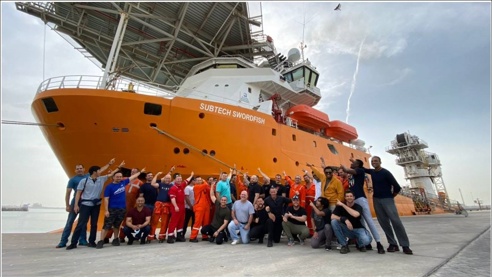 How we will deliver against targets
As Lean methodology, principles and improvement initiatives are implemented across the group, a Lean operating system framework will materialise. This system will comprise Lean leaders and champions who support and embed the capability, with the aim to improve product excellence, commercial excellence, and operational excellence.
We will continue to drive improvements by:
standardising policies and processes to embed the right culture and mindset across the group
implementing centralised functions, processes, and information management systems where it makes sense to do so e.g., centralising CRM system at division level
promoting knowledge sharing and learning through curated programmes and campaigns
We have strengthened our investment decision-making process by revising and updating the assessment criteria. We will continue to invest in strategically significant assets where such investments provide a differentiated level of service or sustainable competitive advantage.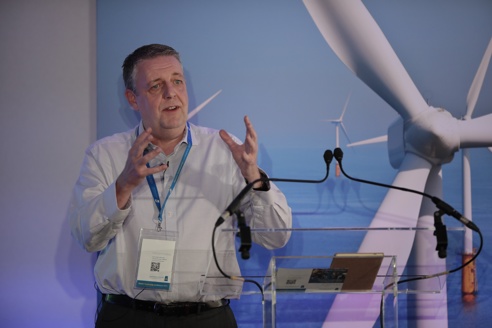 Key priorities under the planet pillar of our sustainability strategy
Along with Resource efficiency, these are the key priorities under our planet pillar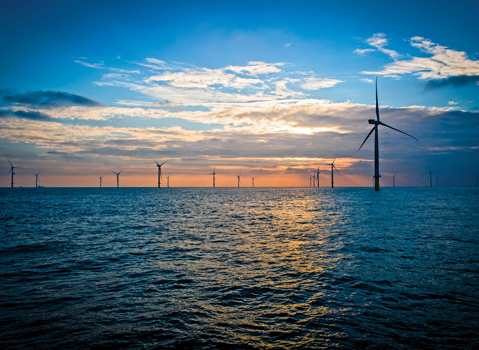 Planet pillar
At James Fisher we are helping to advance shifts in global energy systems. Find out more about our commitments to the planet.