We support the local communities where we operate by continually seeking opportunities for engagement and support.
Aligned with our purpose and values, James Fisher must conduct its business responsibly and sustainably to ensure that we support the local communities that are impacted by our global operations. 
We're conscious that our talent pool is fed by the local communities we operate in and that enhancing the lives of the people in these communities will deliver benefits for James Fisher as well. 
We aim to be a good citizen and active member of the community by:
Encouraging our employees to engage and make a difference
Creating local employment and sourcing opportunities within our communities
Ensuring sustainability drives our decision-making process and operations
Investing and engaging in people development, wellbeing, training and other initiatives to enhance the lives of people in the community
James Fisher also encourages employees to contribute their time and talents in support of their communities in various capacities, providing financial assistance and sponsorship as needed.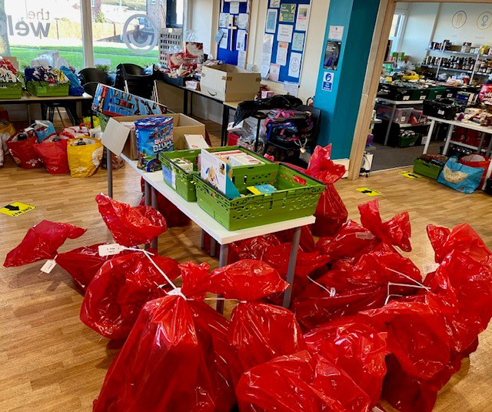 How we engage our local communities.
Through James Fisher's sustainability committee, our management teams receive updates on the implementation of each business's local communities strategy


We actively encourage and support employees in engaging with projects across the UK and internationally to help make a positive impact, either through charitable fundraising, volunteering their time, or collection and distribution of items to support those less fortunate or in need


The board regularly reviews the group to consider how our businesses and their services align with our shared purpose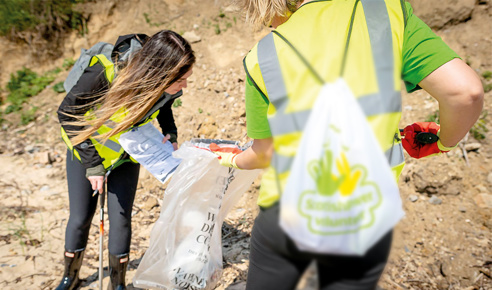 How we supported local communities during 2021.
During 2021, our employees contributed their time and talents to support causes across the world, including:
Providing support locally in response to the global pandemic
Development and launch of our new sustainability strategy
Providing assistance to individuals through a difficult period for many due to the pandemic and other international issues, including through extension of the employee assistance programme to friends and family
Our goal was not to only support the charities and organisations, but for our employees to engage with the people we were helping directly, because it is in those instances that we have the biggest impact.  
No matter how big or small the interaction, we found that employees came away with a greater sense of purpose, better appreciation for the benefits of volunteering, and a renewed energy to contribute even more. 
Historically, these volunteer programmes were coordinated in an ad hoc manner and within small teams across operating companies. With the creation of the local communities working group, the mission is to further incentivise employees to volunteer and ensure that future programmes are executed in a more structured manner, leveraging our size to scale impact and initiating partnerships with other organisations / institutions where possible. 
We know that the diversity of our people and their talents will act as a force multiplier, and we are challenging ourselves to have even greater impact in the years to come.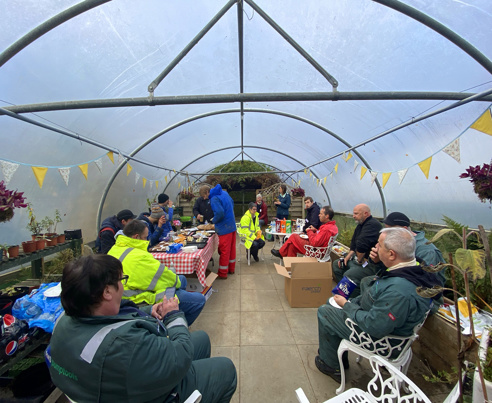 Examples of some of our community initiatives during 2021:
Health and wellbeing
James Fisher Nuclear (JF Nuclear) supported Mark Harding, an Army veteran, who executed a Walking Home for Christmas campaign to support a wounded veteran charity in the United Kingdom. Mark pulled a snow pulk from Wigton through Penrith to Carlisle, and then walked an additional 12 miles in Sunderland to add up to 50 miles. Funds went towards subsidising the cost of treatment for veterans with PTSD. Leigh Dunn from JF Nuclear joined Mark to pull the snow pulk.
Fendercare Marine is a Futurestars partner and continues to support the charity's efforts in Africa. In 2021, employees sorted through 25,000 items, loading up 20 pallets of donated items that made their way to Ghana through Futurestars.
In Kuala Lampur, James Fisher Offshore's Fareen Noor is sets a great example by feeding the homeless with her home-cooked meals.
Hobby
Since 2020, James Fisher Subtech has sponsored a 15-year-old Junior Motorboat Champion from Lowestoft, United Kingdom. Due to our sponsorship, she can afford to compete at an international level.
Education
During British Science Week, Marc Glenn from EDS HV Group was guest speaker at Euxton Primrose Hill Primary School. He engaged students on the offshore wind and renewables industry.
Career/business support
As part of our supplier development contribution to the Broad-based Black Economic Empowerment (BBBEE) integration programme in South Africa, office and training areas were supplied by the James Fisher Subtech team at no cost to local suppliers.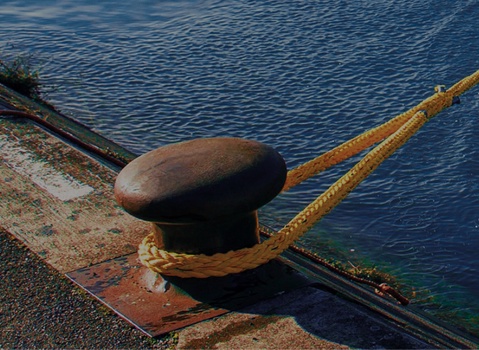 How can we help you?
Let us know how we can support you and someone will be in touch with you shortly.