Strainstall develops custom-built chain tension monitoring system (CTMS™) for Petrofac's FPF1 platform to mitigate the risk of HSE incidents and NPT

 
The challenge


Oilfield service specialists, Petrofac, approached Strainstall to develop and install a bespoke chain tension monitoring system (CTMS™) for its North Sea Stella-based FPF1 semi-submersible platform. Looking to resolve the inaccuracies of its existing strain sensor system, Petrofac sought a solution that extended the asset's lifecycle, while mitigating the risk of Health and Safety Executive (HSE) incidents and non-productive time (NPT). Petrofac required the equipment to be installed within a challenging three-week shutdown window. Strainstall's 55 years' experience in offshore oil and gas projects provided Petrofac with the security that Strainstall was the partner to ensure that production was restored in time.
The solution
Already proven to support a host of major upstream assets worldwide, Strainstall specified its proprietary strain ring system to meet Petrofac's requirements. These were combined with bespoke software interface to offer a fully integrated solution. Produced in-house by Strainstall's UK engineers, this delivers highly accurate load data in real time, enabling operators to identify and respond to unsafe load cases, ensuring FPF1's safe and productive operation. 
Committed to de-risking the challenging deadline, Strainstall mobilised to Aberdeen to train the installation team before they commenced work. After the strain ring mounting blocks were welded to FPF1's 12 mooring chain stoppers, the system was then calibrated and interfaced with the platform's ICSS. To ensure optimal use, full training was also provided to familiarise Petrofac's team with the supplied equipment and software.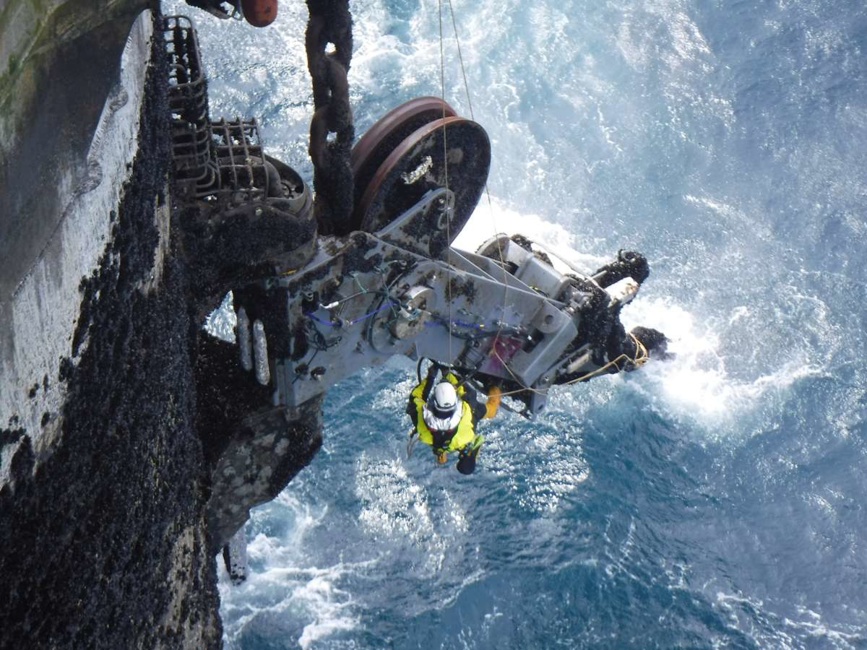 Strainstall were not only diligent, responsive and professional throughout our collaboration, but went above and beyond to overcome a host of technical challenges, ultimately ensuring that the project was delivered well within the agreed timeframe

Marcus Crouch, Senior Project Engineer, Petrofac
The results
Since installation, Petrofac and its stakeholders stand to benefit from the mooring life extension opportunities enabled by Strainstall's CTMS™. FPF1's personnel can now accurately examine load data, allowing for fatigue analysis and predictive maintenance. With an original design life of 35 years, this supports the vessel's safe life cycle extension. By enabling routine chain integrity verification, CTMS™ mitigates the risks of operating beyond the platform's current 15-year extension time, while reducing future costs. In the case of FPF1, monitoring load data is particularly important as its chain system is beginning to approach the latter end of its projected life. The risk management capability of CTMS™ is therefore critical to ensuring that the vessel can transition into full production over the next five years as planned.

Increasing safety while minimising downtime, Strainstall's CTMS™ ultimately demonstrated a favourable return on investment for Petrofac. The oil field service specialist has since praised the value of Strainstall's solution, coupled with the team's communication, responsiveness and engineering expertise. It was also impressed by Strainstall's commitment to meeting the demanding lead-time, as well as with the way it anticipated and resolved potential delays. In light of this, Petrofac has expressed that it is keen to collaborate with Strainstall in the future.