Ashleigh Contracts holds over 20 years' industry experience as one of the UK's leading marine civil engineering specialists.
With a view to improve its productivity and provide a continued commitment to first-class project delivery, Ashleigh Contracts collaborated with James Fisher Prolec (JF Prolec) to increase the efficiency of its marine and coastal defence construction operations.
Ashleigh Contracts has invested heavily in JF Prolec's proven PCX 3D GPS machine control systems across its entire long-reach fleet to help increase accuracy and efficiency when positioning construction material, such as core material, rock armour, scour protection bedding material and concrete sea defence units, including accropodes and x-blocs.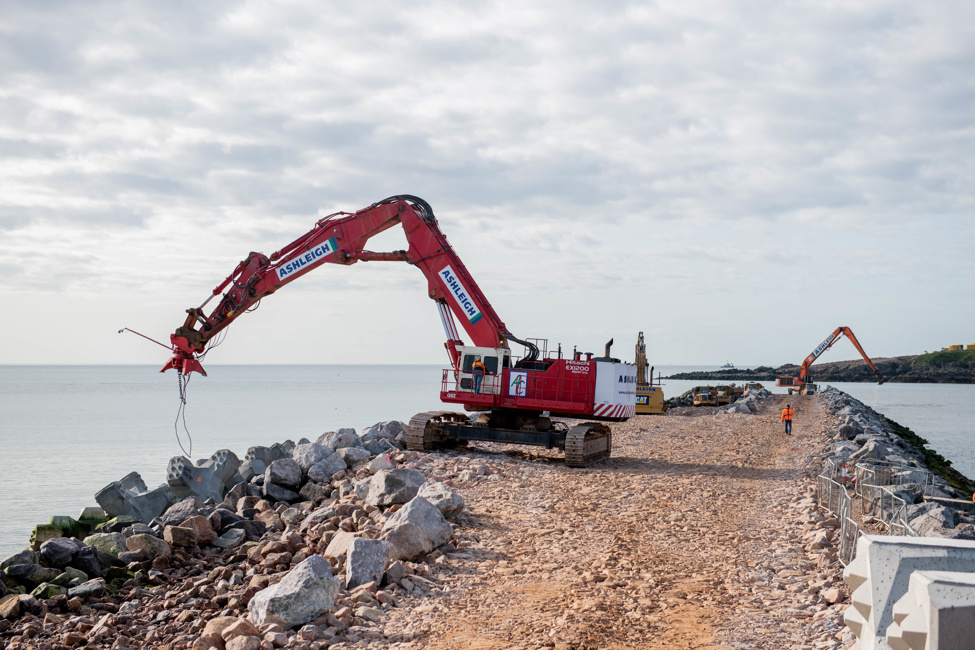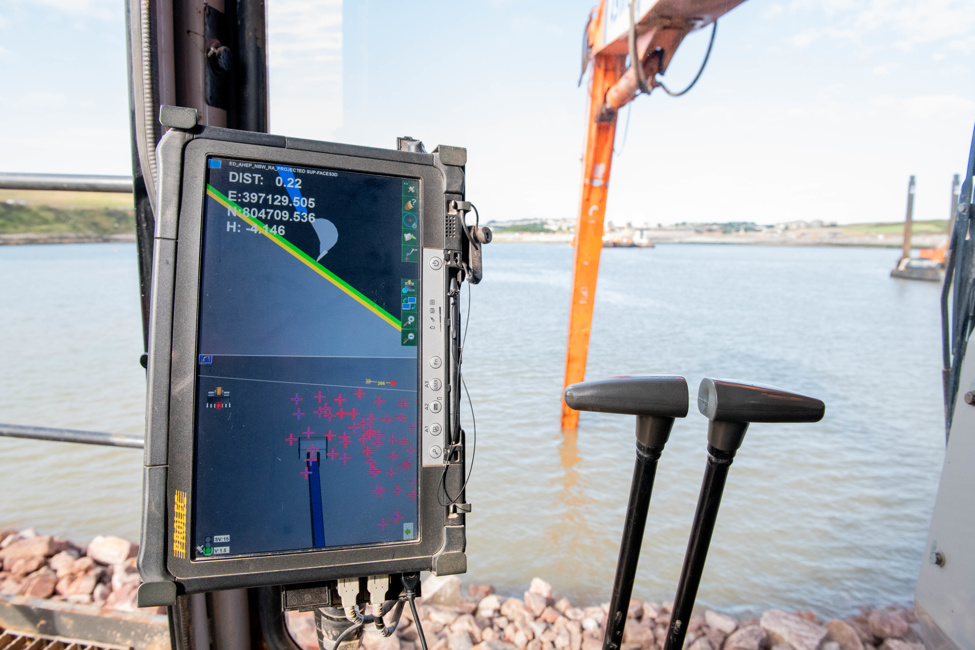 We invested in full 3D GPS machine control most recently on our 200T Hitachi EX1200XXL to improve the accuracy and efficiency of our operations. Ensuring that every block is accurately placed, JF Prolec's PCX system helps us to build breakwaters in accordance with the precise designs specified by our clients

Greg Brown, Ashleigh Contracts' contracts manager
When building breakwaters or revetments, it is critical that the materials are placed precisely to the approved construction designs to maximise the protection that they offer. By using JF Prolec's PCX system, our operators can ensure that every item is positioned correctly first time, every time.

Greg Brown, Ashleigh Contracts' contracts manager
With the PCX system in place, Ashleigh Contracts now has the functionality to easily download XYZ surveys in order for its clients to view the performance of each shift. Reviews and approvals can then be completed swiftly before the next low tide, all while providing stakeholders with advanced visibility of the progression achieved.
PCX provides Ashleigh Contracts with the advantage to organise its operations around tidal shift patterns to avoid high tides, which in hand helps them to overcome any marine construction challenges. The durable design and real-time progress monitoring feature of the PCX system not only delivers assured performance in harsh environments, but also allows Ashleigh Contracts to capitalise on low tide conditions; maximising productivity during short windows of opportunity.
After seeing the huge success the new system's range of benefits has introduced across their long reach fleets, Ashleigh Contracts has now also rolled out the innovative technology across its long reach excavators to help them achieve a strong advantage in the marine construction sector. Moving forward, the company also stated their plans to partner with JF Prolec in the upcoming development of 3D machine control technology to increase productivity and efficiency in the marine construction and coastal defence sectors.