JFTS' BridgeStrike enables London Underground to respond without delay in the event of a bridge strike.
Following repeated incidents of bridge strikes on the network in just 12 months, London Underground approached James Fisher Testing Services (JFTS) for a bridge monitoring system by which it could ensure bridge strikes were recorded and structural integrity more effectively managed.
BridgeStrike was installed on a railway over-bridge which carries two rail lines over a busy main road. Despite clear signage on the approach to it, the restricted height bridge is frequently compromised by vehicle collisions. Since its installation, BridgeStrike has recorded more than 30 strikes in 18 months enabling timely and informed inspections to be carried out.
Network Rail estimates that bridge strikes cost around £23 million a year in repairs, compensation and delays. For more information on how BridgeStrike can minimise disruption and empower bridge operators download our BridgeStrike monitoring system brochure.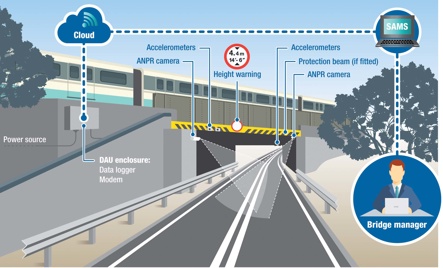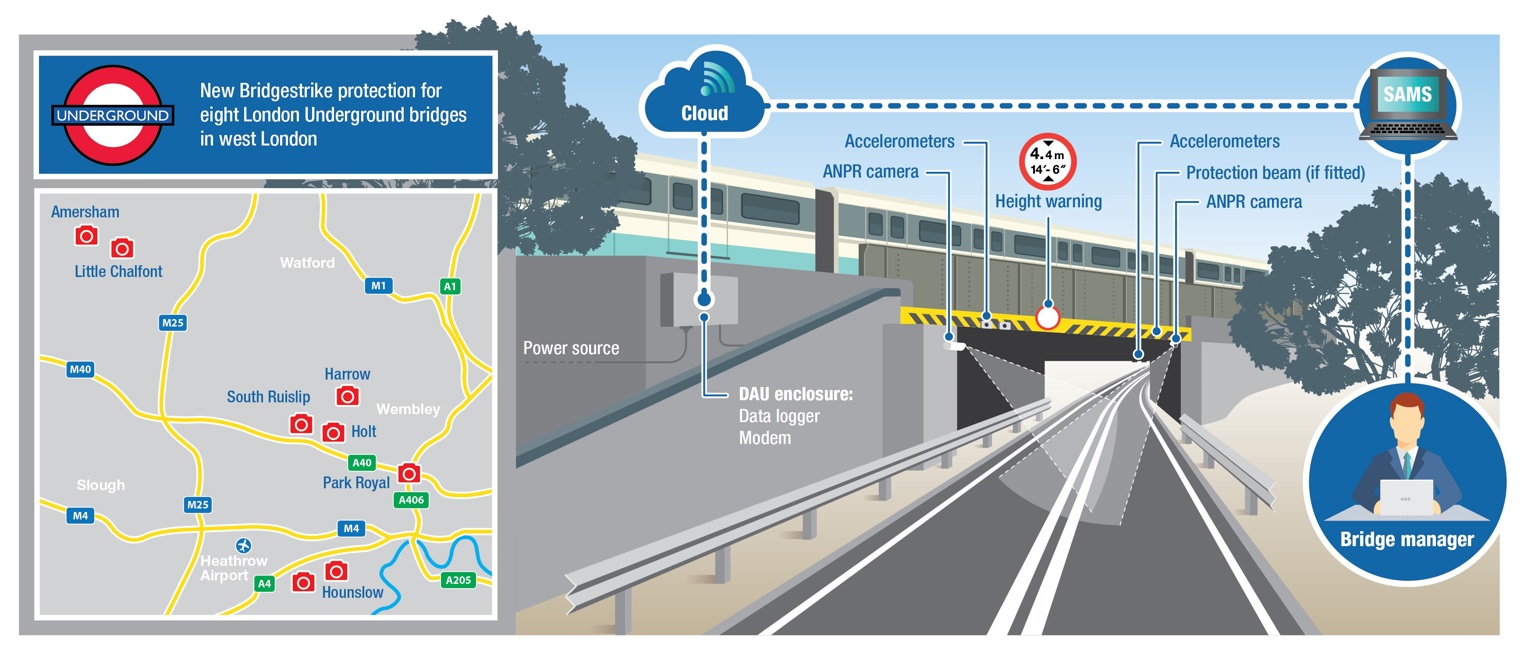 I have found the BridgeStrike system to be an effective and fantastic tool for immediately notifying me of a bridge strike. It has allowed me to act as soon as a strike takes place, meaning structural integrity can be assessed and any repair works undertaken without delay....The system allows us to identify offending vehicles and pursue drivers for the cost of any damage.

London Underground representative