Fendercare Marine provides reliable and rigorously tested mooring bollards to support critical mooring at Associated British Ports' (ABP) Ocean Cruise Terminal in Southampton.
Overview
ABP's Southampton port is one of the busiest and largest UK ports, welcoming over 500 cruise calls each year. As vessels have been growing in both size and value, the UK's busiest ports are looking to increase the resilience of quayside furniture and to ensure that the port is well equipped to accommodate the larger ships in the future. Having identified the need for higher capacity bollards to support the working load of each cruise ship, ABP Southampton approached Fendercare Marine to design and supply a new suite of bollards for improved operations and enhanced safety.

Challenge
Operating around the clock, ABP Southampton runs a tight operation to ensure every vessel is berthed quickly and safely. Cruise is a growing industry and looking ahead to 2020 when the Port of Southampton is due to welcome the largest cruise ship built for the UK market, it was clear that the quayside bollards would need upgrading. Turning to Fendercare Marine, ABP Southampton asked for an alternative solution that could guarantee any new bollards would withstand the stress of the heavy cruise liners and ensure safe operations.
Solution
Using in-house technical and design expertise, Fendercare Marine was able to fully understand ABP's operating environment and site specific requirements. By carrying out numerous consultation calls, site visits and project specific Finite Element Analysis (FEA), Fendercare Marine were able to identify the best solution and non-destructive testing regime to ensure that ABP's requirements were met. Bespoke 50T and 150T tee head bollards were designed in 450-10 SG cast iron, providing confidence that the bollards are able to sustain and endure the working load of the large vessels docking along the quayside within the busy port.
Fendercare Marine identified, designed and supplied the following:
Designed 50T and 150T tee head bollards in 450-10 SG cast iron
Supplied four tee head bollards to undergo comprehensive destructive testing regime
Supplied and painted 37 tee head bollards for service at ABP Southampton
Performed non-destructive testing on all 37 bollards, before delivery to ABP
Designed and delivered bollard fixings and templates
Provided guidance for bollard installation on site
Provided full certification in line with stringent safety requirements
To ensure the safety and reliability of each bollard provided, all bollards were subjected to a rigorous testing regime in order to demonstrate that each bollard would be capable of holding the safe working load within the terminal. Four bollards underwent destructive testing at a UK site that ABP Southampton was able to witness, to further evidence that Fendercare Marine's bollards were high-quality and fit for purpose, meeting ABP Southampton's project requirements, in line with compulsory safety standards.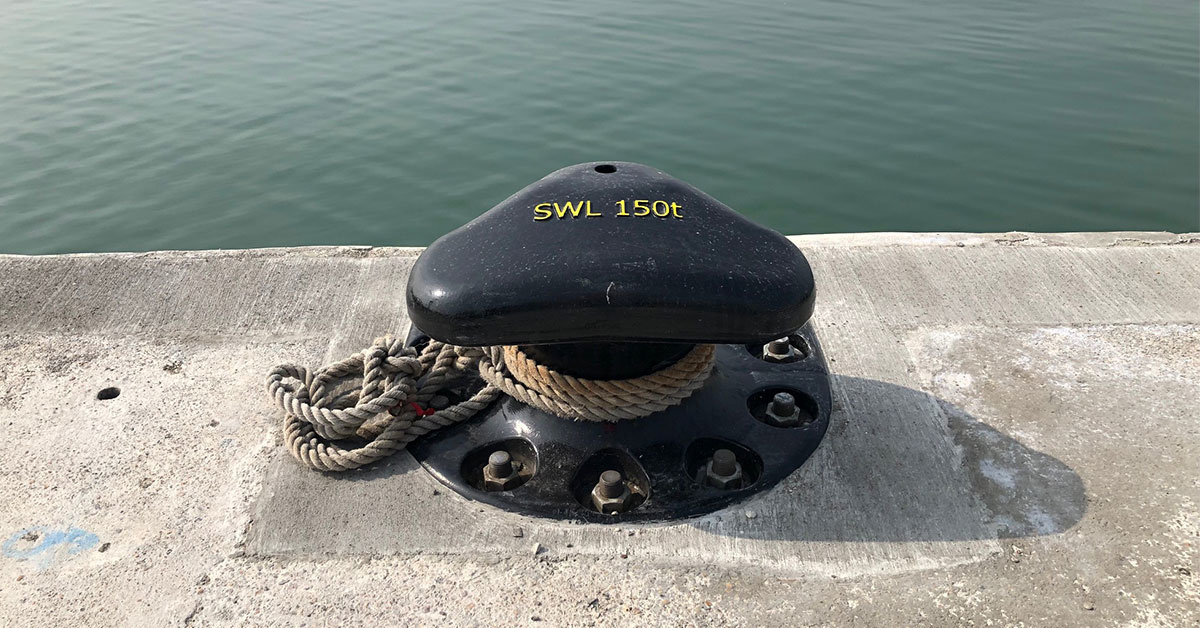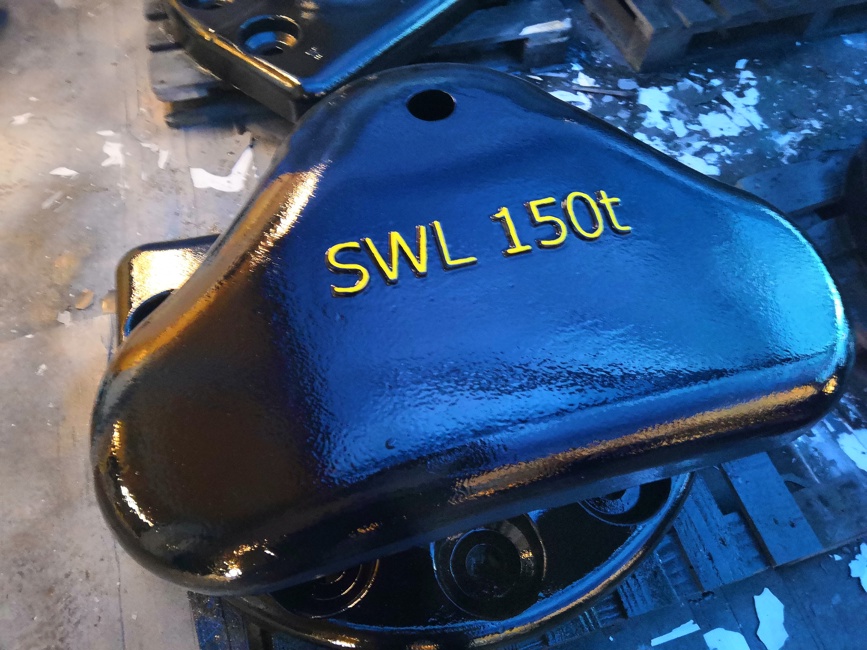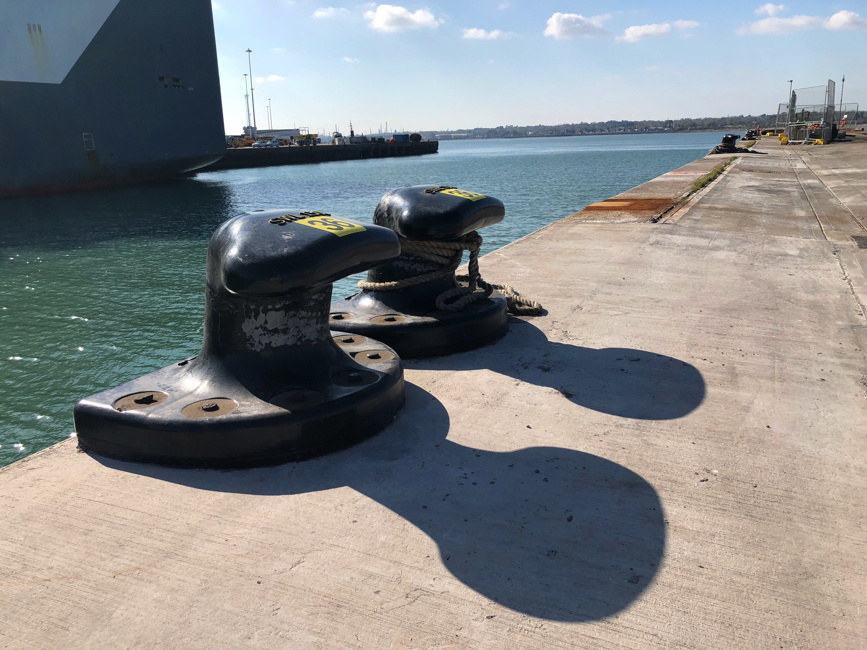 We approached several suppliers and found Fendercare Marine fully understood our requirements and worked hard to achieve them, including fabricating all bollards and pull load testing the bollards in the UK, giving us the ability to witness the process every step of the way.

Greg Murray, project engineer at ABP
It has been a pleasure to work with such a prestigious UK port as ABP Southampton. The project has been challenging from the off, working with both the port and Arup to reach a practical solution and to give the customer confidence in the performance of the bollards they are installing on its quay.

Claire Key, business development executive at Fendercare Marine

Associated British Ports Ocean Cruise Terminal, Southampton
For a number of years, we have raised concerns regarding bollard standards and what was being supplied into the market.  To work with ABP to prove the integrity of the bollard being supplied is a massive step to improving the efficiency and safety standards within British ports and is supported by understanding the complex, high-risk nature of these environments.

Lara Griffin, products division director at Fendercare Marine

Associated British Ports' Ocean Cruise Terminal, Southampton
Fendercare Marine is one of the world's leading suppliers of marine equipment and services. With over 30 years of experience in a wide range of specialisations, its customers are serviced by a global network of bases in the UK, East Africa, Nigeria, Angola, Middle East, Singapore, Australia and Brazil, bringing local knowledge to its product and service development. Fendercare Marine's services and capabilities encompass all aspects of designing, supplying, installing and maintaining quality quayside equipment suitable for a variety of marine applications.
Contact Fendercare for more information on how they can support your quayside requirements.